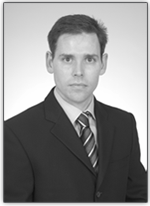 Thank you for taking the time to visit Cronin Business Solutions. While the content of this site provides insight into our firm and qualifications, we want you to know that our focus is on your business, your goals and your success.
Cronin Business Solutions was founded 10 years ago because the market needed a consultancy that concentrated on the Oracle Projects suite. This focus on Oracle Projects allows our consultants to bring the valuable combination of "Project Centric" business experience and deep Oracle technical expertise.

Bottom line: In addition to being Oracle Project suite experts, we are business people

Throughout the years, both Oracle and our clients have told us that this combination is a critical differentiator and a key competitive advantage. Our clients will confirm that our motto, "Experts in the Oracle Projects Suite" is more than just a tagline; it embodies the true spirit of Cronin Business Solutions.
One of the critical elements of our success has been our close working relationship with Oracle. We have close ties with the Oracle Projects Strategy, Development and Support teams. These relationships help us to quickly address technical issues and also allow our team to play a key role in the future direction of the Oracle Projects suite.
Whether you are an executive searching for the right consultancy to assist with your Oracle Projects implementation or are just starting to think about Oracle Projects, we want you to know that we have the experience help you achieve your objectives.
Take it from the guy whose name is on the door, "You won't be disappointed"…



Timothy Cronin
President and Founder of Cronin Business Solutions